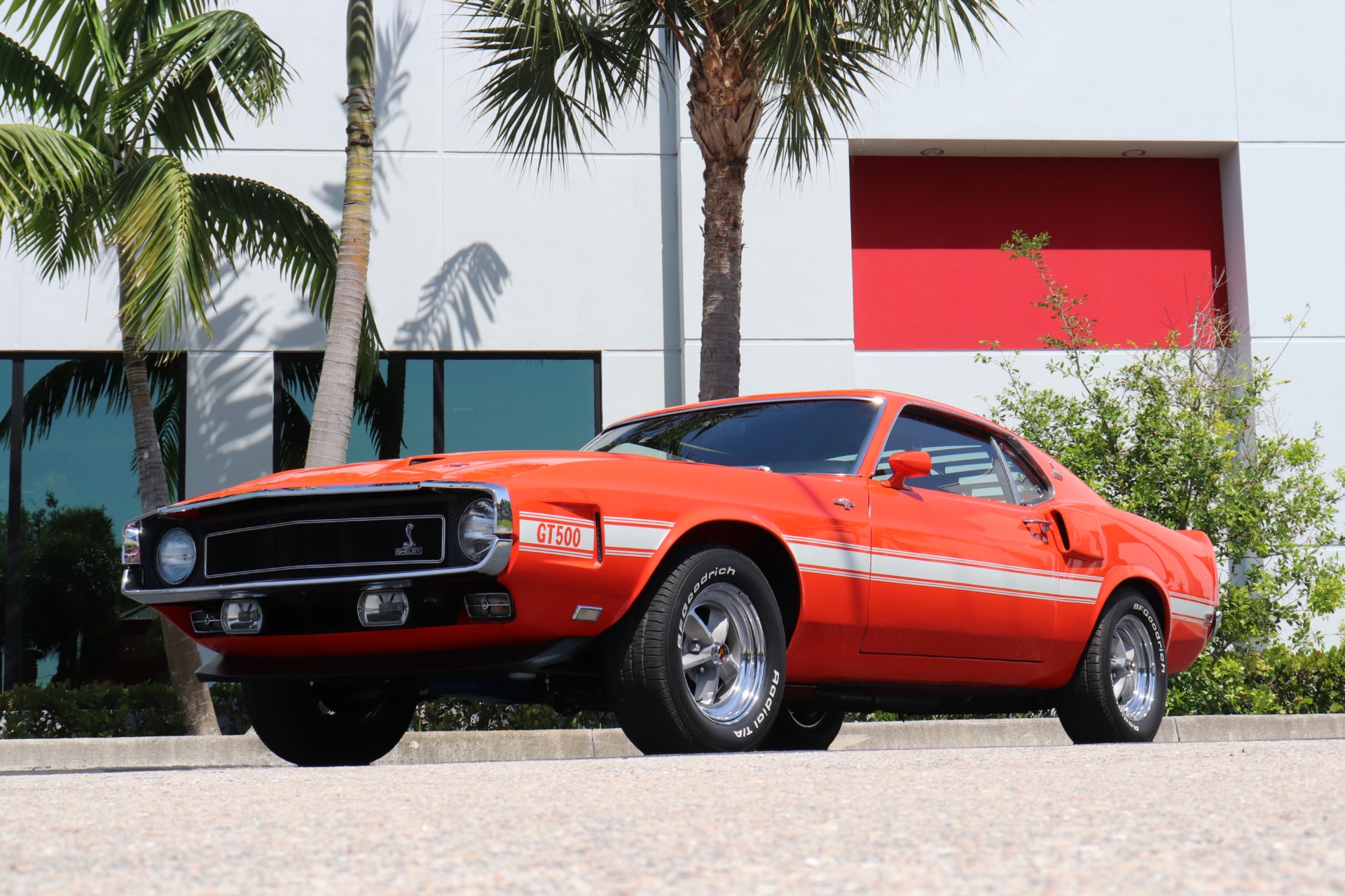 The first Ford Shelby Mustang GT500 debuted in 1967 as a more powerful variation of the original GT350. While the Cobra nameplate was not added for another year, this GT500 was moved by a Cobra FE Series, V8, 7.0-liter gas engine. This powertrain featured a mid-rise aluminum intake manifold that was topped by a pair of Holley four-barrel carburetors. Only 239 of these vehicles were produced in 1967, and this includes 100 fastbacks and 139 convertibles. Of these convertibles, three were the first big block versions of the Shelby GT car available.
As you continue your Ford Shelby Mustang GT500 research, you will find that the 1967 model year was styled with a long, swooping nose and a shark-nose front end. Both the sides and the hood showed off air intake vents to enhance the car's performance and style. The nose was subtly curved and featured a wide grille that turned outward at the sides. The circular headlights were slightly set back in molded ports. You can spend time admiring the interior of the Shelby Mustang GT500 for yourself when you visit our dealership near Delray Beach. The 1967 Shelby Mustang GT500 and many of the other older model years showcase leather seats with accented stitching, analog gauges and a tall dashboard. The top of the dashboard is scooped, and this trait continues in the later model years.
Our associates at Marino Performance Motors uphold the highest standards for the satisfaction of each customer. We are available to help you discover the specific Shelby Mustang GT500 model years in stock today. To inquire about the current inventory and to arrange a test drive, reach out to our team at Marino Performance Motors today. Also serving Fort Lauderdale and Boca Raton Florida.